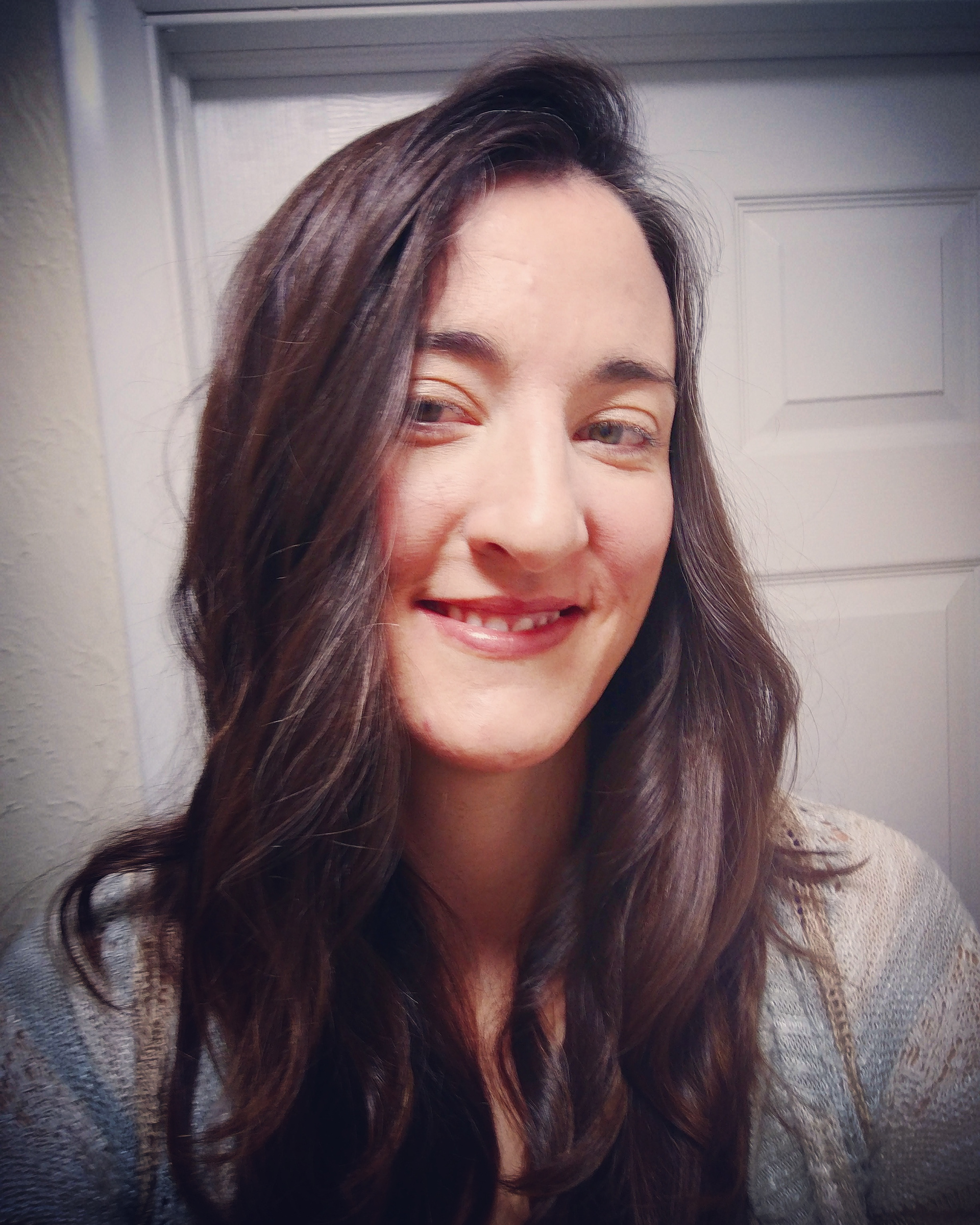 Hi, my name is Susan and I am a fine art photographer who specializes in Macro Photography.  I am creating a collection of work that explores texture, shape, color and the translation of it to our world and combining it with story telling and new forms of representation.  I currently volunteer at
40 West Arts District
. I am part of their 2020 Exhibition Committee, Creative Experience Committee in 2019, and volunteering at first Fridays and art walks.  I have found that I love seeing the artist, their work and creative process and hope to venture back into the gallery and art program coordination world to work with new and current artists.  
I have been taking photographs for over 10 years and I love it! In 2008, I received my Master in Arts from Adams State University.  At Adams State I was active in teaching, gallery coordination and organizing art events along side various other art and college programs. After graduation, I opened my own wedding/event photography business but after four years discovered I was not in love with it. I decided to embrace my enjoyment of learning and go into teaching. During my undergraduate and graduate time, I taught various arts and photography classes.  I used this as a stepping stone for rejoining the teaching world. I proposed Macro photography courses to various institutes and eventually landed several contracted teaching jobs.  I taught these courses at various locations over the years and eventually landed a job as an Arts Coordinator.  As an Art Coordinator I thrived working with artists, gallery and class programming.  In 2016 I started a family and I decided to take a step back from the arts world and focus more on my family and photography. Currently with my children thriving I am jumping back into the arts world participating in various art shows, galleries and making new work.  For more information on my process please view my
general artist statement
, for specific information on a series of works please visit the individual
gallery
, and for past exhibition and current please view my CV below.   
I am excited that you have taken the time to visit me.  For more information, purchasing inquires and just want to say hi, please
email
me!
SELF
Show Dates: May 7 - 29, 2021

Artists showcase works that represent themselves, there desires or hate.  Representation of identity, fears, and dreams.  

First Friday Opening: May 7, 2021
Location: 40 West Gallery 
2021     Self, 40 West Arts Gallery, Lakewood, CO
2021     Member Show, 40 West Arts Gallery, Lakewood ,CO
2021     Month of Photography, 40 West Arts Gallery, Lakewood, CO
2020     Membership Show, 40 West Arts Gallery, Lakewood, CO
2019     Elements, 40 West Arts Gallery, Lakewood, CO
2019     Roots, 40 West Arts Gallery, Lakewood, CO
2019     Membership Show, 40 West Arts Gallery, Lakewood, CO
2019     Art Garage, NEXT Gallery, Lakewood, CO
2019     50 for 50, Colorado Mills Mall, City of Lakewood and 40 West Arts District, Lakewood, CO
2019    Month of Photography, 40 West Arts District, Lakewood, CO
2019     Membership Show, 40 West Arts District, Lakewood, CO
2018     Membership Show, 40 West Arts District, Lakewood, CO
2018     Membership Show, 40 West Arts District, Lakewood, CO
2016, 2015     Holiday Art Show, Goodson Center, Littleton, CO
2011     Month of Photography, Bardo's, Denver, CO
2010-2013     Capturing A Smaller World, Healthy Lives Acupuncture LLC, Lakewood, CO
2010     Pin-Up's, Flash Gallery, Lakewood, CO
2008     Identity, Flash Gallery, Lakewood, CO
2008     Monte Vista Holiday Show, Monte Vista, CO
2008     Milkshake, Hatfield Gallery, Alamosa, CO
2008     MidWinter Fest, Monte Vista, CO
2008     Colorado Art Educators, Cloyde Snook Gallery, Alamosa, CO
2007     Fahrenheit 451, Hartfield Gallery, Alamosa, CO
2007     Society of Photographic Educators, Tucson, AZ
2007     WAR: A Dialogue, Adams State Universtiy, Alamosa, CO
2007     Genesis Art Exhibition, Hartfield Gallery, Alamosa, CO
2007     Monte Vista Holiday Show, Monte Vista, CO
2005     Student Show, Red Rocks College, Golden, CO
2004     Capturing a Smaller World, University of Colorado Denver, Denver, CO
2004     Pinnacol Assurance Family Show, Denver, CO
2019-2020  Adventure in the Rocky Mountains, StorQuest Gallery, Lakewood, CO
2020 Capturing a Smaller World, Goodson, Centennial, CO
2020 Capturing a Smaller World, Buck, Littleton, CO
2020 Capturing a Smaller World, Lone Tree Recreation Center, Lone Tree, CO
2020     Collection, Wheat Ridge Library, Wheat Ridge, CO
2019     Beauty is Everywhere, Lone Tree Art Center, Lone Tree, CO
2019     Beauty is Everywhere, Goodson Art Center, Centennial, CO
2019     Beauty is Everywhere, Buck Art Center, Littleton, CO
2017     Adventures in Colorado, Goodson Center, Centennial, CO
2016     Adventures in Colorado, Lone Tree Hotel and Golf, Lone Tree, CO
2016     Adventures in Colorado, Goodson Center, Centennial, CO
2016     Adventures in Colorado, Lone Tree Center, Littleton, CO
2016     Adventures in Colorado, Buck Center, Littleton, CO
2015     Capturing a Smaller World, Goodson Center, Centennial, CO
2015     Capturing a Smaller World, Lone Tree Center, Littleton, CO
2015     Capturing a Smaller World, Lone Tree Hotel and Golf, Littleton, CO
2015     Capturing a Smaller World, Buck Center, Littleton, CO
2010     Untitled, ROCK'n & JAM'n, Thornton, CO
2010     Untitled, Starbucks, Lakewood, CO
2009     Capturing a Smaller World, Village Roaster, Lakewood, CO
2008     Memories of Alice Jane Smith, Adams State University, Alamosa, CO
2006     Untitled, Starbucks, Littleton, CO
2005-2006 Flowers, Press Coffee, Westminster, CO
2005     Close Up of Nature, Press Coffee, Littleton, CO
2005     Portraits of Flowers, Calder's Coffee, Littleton, CO
2008     Adams State University, Alamosa, CO
2005     Red Rocks Community College, Golden, CO
2007-2008     Teaching Assistantship, Adams State University, Alamosa, CO
2007     Genesis Magazine
2007     Photographers Forum Magazine
2006-2007     Arts Activities Grant, Adams State University, Alamosa, CO
2004     Honorable Mention, Pinnacole Assurance, Denver, CO
2019    Member of the 2020 Exhibition Committee, 40 Wests Arts Gallery, Lakewood, CO
2008-Present  Owner and Fine Arts Photographer Winn Photo LLC, Lakewood, CO
2018-Present Member of Creative Experience Committee, 40 West Arts District, Denver, CO
2018-Present Art Volunteer, 40 West Arts District, Denver, CO
2014-2015     Arts Coordinator, Goodson, Centennial, CO
2013-2014     Photography Teacher, Goodson, Centennial, CO
2012-2014     Photography Teacher, Colorado Free University, Denver, CO
2008-2012     Weddings and Event Photographer,  Winn Photo LLC, Lakewood, CO
2010     Photography Intern, Womens Wilderness Institue, Boulder, CO
2008     Photography Assistant, Boys and Girls Club, Alamosa, CO
2007-2008     Teaching Graduate Assistantship, Adams State University, Alamosa, CO
2007-2008     Event Photographer, Adams State University, Alamosa, CO
2005     Photography Teacher Assistant, Red Rocks Community College, Golden, CO
2002     Art Teacher, Silvertons Art Program, Silverton, CO
2008     Masters of Arts     Adams State University, Alamosa, CO
2004     Bachelors of Fine Arts    University of Colorado at Denver, Denver, CO
40 West Arts District:  Member since 2018
Art Student League of Denver:  Member since 2017
Professional Photographers of America:  Member since 2008
Society for Photographic Education:  Member Since 2004